Sign Up to receive updates and get your first FREE download:
T

he Make it Right Technique 
Be the first to know about new courses, services, and special offerings PLUS news and information that will help you get on the path to becoming a No-Problem Parent™
Hello, Parents!
What brought you here today? Experiencing resistance in your home? Feeling like your c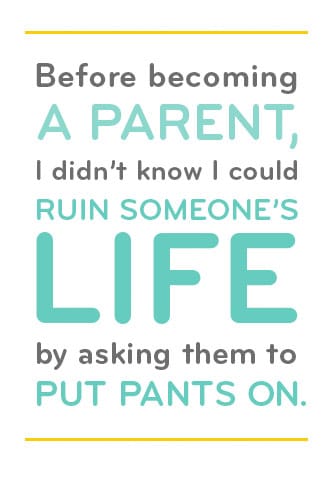 hildren never listen to you? Maybe you are exhausted from handing out consequences that never work. Or, embarrassed that you can't fix the problems yourself. Are you scared because the challenges feel overwhelming and out of control? Sometimes they're small, but mighty.
I can help.
As your Parent Strategist, I'll help you learn new effective ways to deal with and overcome your child's behavior challenges. My No-Problem Parenting™ solution will transform your parenting style so that you can become the confident leader your kids crave you to be!

With Becoming A No-Problem Parent™, you don't have to drive to an appointment, fill out lots paperwork or take months to see changes. In fact, you can watch the videos in the comfort of your own home, and see a change in your interactions with your child after just the first video.

Parent coaching helps single parents and couples uncover strategies to shift behavior and family dynamics. When you've tried everything, it's time to change the conversation. Engage and interact personally with Jaci in a private coaching session (in-person or via video chat).

LISTEN TO THE PODCAST
Parenting is fun and hard and no doubt there are LOTS of problems that come with raising kids. In fact, I guarantee you'll have problems raising your kids! And guess what! That's OK!
No-Problem Parents are prepared to turn any problem into a No-Problem and strengthen their relationship with their kiddo at the same time!
In this podcast, you will find down to earth, practical, fun, no-nonsense and even "bass-ackwards" tips and ideas for how to navigate this thing we call parenting. You'll hear stories from other parents about how they got through their kiddo problems, learn about resources on a variety of parenting topics and increase your confidence as the leaders of your home!
Hugs and High Fives Parents! You Got This! No-Problem!

Meet Your Parent Strategist
Do you have a child who is defiant or withdrawn? Nothing seems to help, and you just don't know what to do? I teach parents how to get to the root of the problem and then empower them to know what to do to help their child. I empower moms and dads to be confident in their parenting despite their child's behavioral or mental health challenges via a model I've created called the No-Problem Parent™.
I have been a counselor and coach in the field of parenting for over 30 years and have over 40,000 hours experience working with children and parents. 
Parenting Coach Jaci Finneman
"I did not know I could be that creative. I found when I take six seconds to think about my reaction I come up with very fun ways to deal with what could have been problematic behavior. Also better planning ahead to prevent the conflict in the first place."

- No-Problem Parent

"My husband and I can't find the middle ground
I have more patience than I thought
That I'm not screwing up as badly as I thought I just need to think before reacting
I am resistant to my partner! I need to work on that! "

- No-Problem Parent

"We honestly don't struggle very much in the home. Our kids are very connected to us, but we all need to find a way for this behavior to transfer out of the home as well."

- No-Problem Parent

"Doubted the immediate impacts of little things like empathy or tone on how it really changes attitudes."

- No-Problem Parent

"It's sometimes hard to admit that you need "help" with your parenting!"

- No-Problem Parent

"Wasn't sure what I was getting into. Self-reflection isn't much fun but is always valuable."

- No-Problem Parent

"I really didn't know if anything could make things better in dealing with my child. It felt like I was stuck in this difficult situation forever."

- No-Problem Parent

" I really enjoy when you talk about certain situations other families you know have gone through. You explain what happened and how to try something different. I like hearing it in real life stories and how to apply our new tricks. I just find them really helpful, and it makes me feel united with other parents in our struggles and successes."

- No-Problem Parent

"This course helped us get to the root of understanding why we were doing what we were doing and how to overcome the bad habits we were falling into.. Parenting is by far the hardest thing we've ever had to do and not knowing exactly how to do it is a struggle in itself. This course has been so beneficial for us, helping us understand and respond to our kids more positively and helping us to become a united front and realizing how important that is for all of us!"

- No-Problem Parent

"Being able to attend in my robe. The wonderful information about the brain and strategies to help us parents pause before acting."

- No-Problem Parent

"I took the course to learn more about Jaci and her work. I didn't go into it needing parenting help per say. I don't know if it is just a coincidence, but it doesn't seem like we have had nearly as many issues at home since I started the course. Maybe it is because Jaci has helped me to be more patient and less reactive before I took the course during one coffee meeting. That can't be the case though because I am too stubborn! Lol, This No-Problem Parenting works even if you don't think you need it. Thanks, Jaci!"

- No-Problem Parent
Help us help more families TODAY!